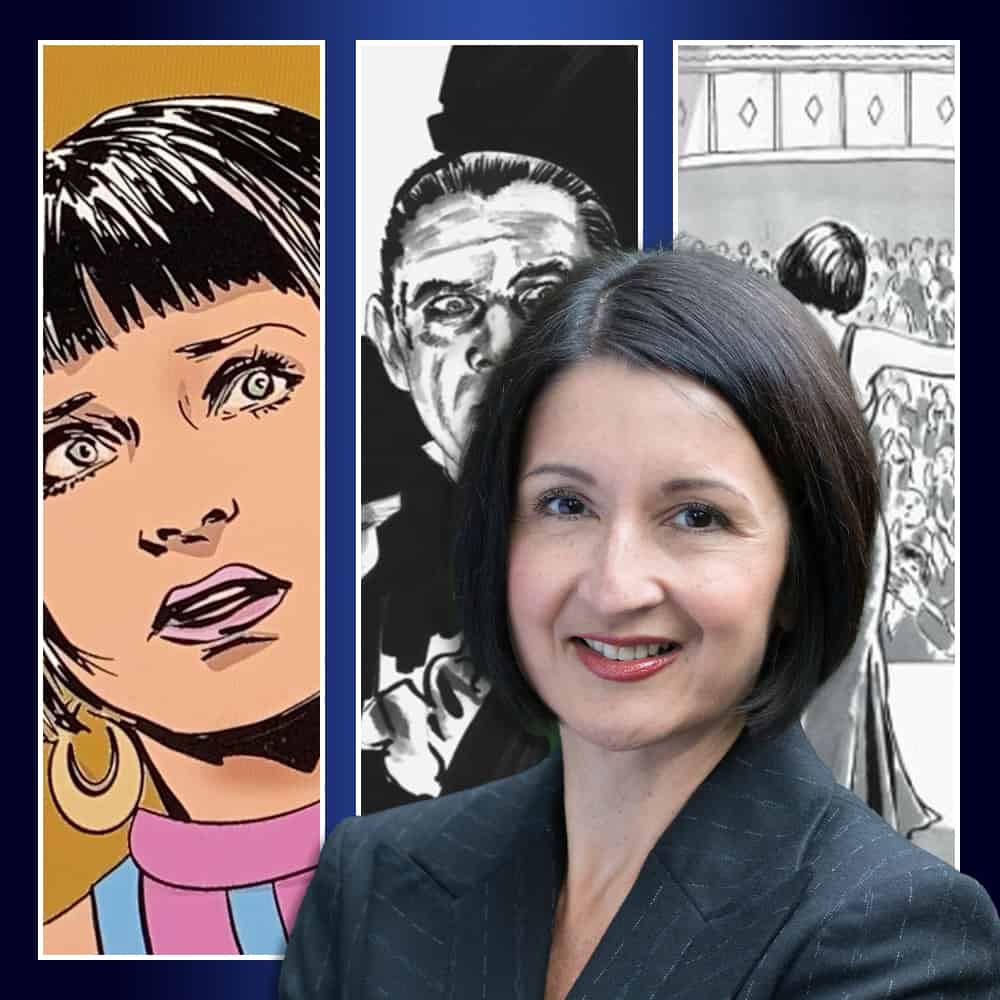 Jessica Martin is a celebrated actress, comic artist and graphic novelist. She is best known to fans of cult television for her role as 'Mags' the intergalactic werewolf in the Seventh Doctor era of "Doctor Who" and as an impressionist in the classic series of "Spitting Image". She is a sought after voice actor and has recorded many productions for Big Finish, Spiteful Puppet and recently featured in Dirk Maggs' bestselling audio adaptations of Neil Gaiman's The Sandman Act I and II.
But it is specifically as a comics creator that she returns as a guest exhibitor to LFCC. She has been creating her own style of comics, influenced by her love of classical Hollywood and her experiences in entertainment since 2013. From her first comic "It Girl" based on the life of Clara Bow to her latest graphic memoir " Life Drawing. A Life Under Lights", Jessica's work has consistently won critical acclaim including nominations for the Myriad Editions First Graphic Novel Prize, the Comedy Women in Print Prize 2020 and Theatre Book Prize 2020. She has also worked for DC ( collaborating with her mentor, Mark Buckingham) Soaring Penguin and Titan Comics. She was the first actor to illustrate her own character when she created art for Richard Dinnick's Seventh Doctor story "Hill of Beans" for Titan.
In 2021, she illustrated a one-shot horror graphic novella, "The Virgin's Embrace" by Dacre Stoker and Chris McAuley for AUK Studios and was one of several guest artists on the brand new comic anthology "Perfect" created by Barnaby Eaton-Jones for AUK Studios.
Currently in the works is her next graphic novel "Conrad. Invoking Conrad Veidt" which explores the story of the actor whose face inspired the original image of Batman's 'Joker', which will be published by Cast Iron Books.