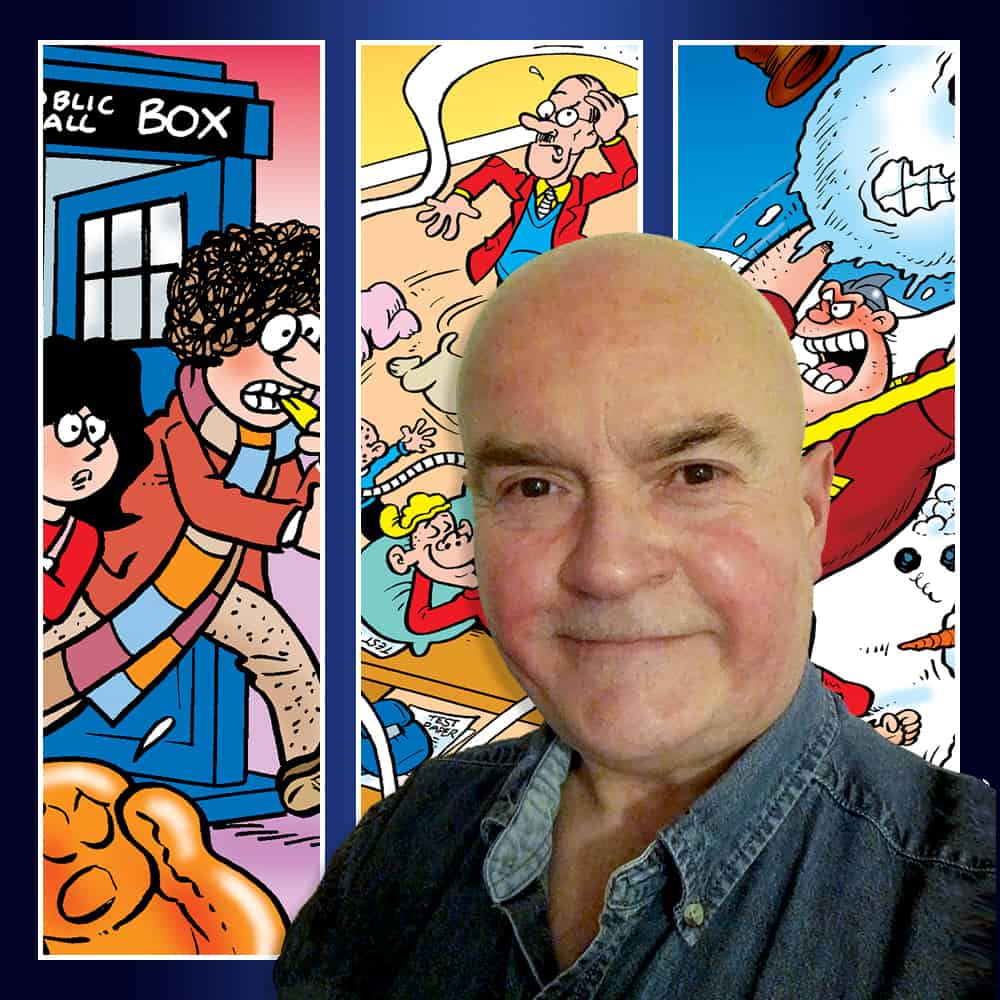 Writer/artist of humour comics currently freelancing for Doctor Who Magazine, The Beano, The 77, The Dandy Annual, and This Comic Is Haunted.
Lew is celebrating 40 years in comics in 2023, having started his career back in 1983 on humour strips for Marvel UK. Over the years he's created numerous characters such as Combat Colin, Tom Thug, Pete and his Pimple, Derek the Troll, and Sgt.Shouty among others, and has worked for all the major UK publishers on comics such as The Beano, Viz, Buster, Toxic magazine and many more.
He has also created strips for the international market such as Brickman (the back up strip in early issues of Image Comics' Elephantmen), Li'l House of Grind for Dark Horse's Grindhouse title, and The Suburban Satanists for Egmont Sweden's Herman Hedning comic.