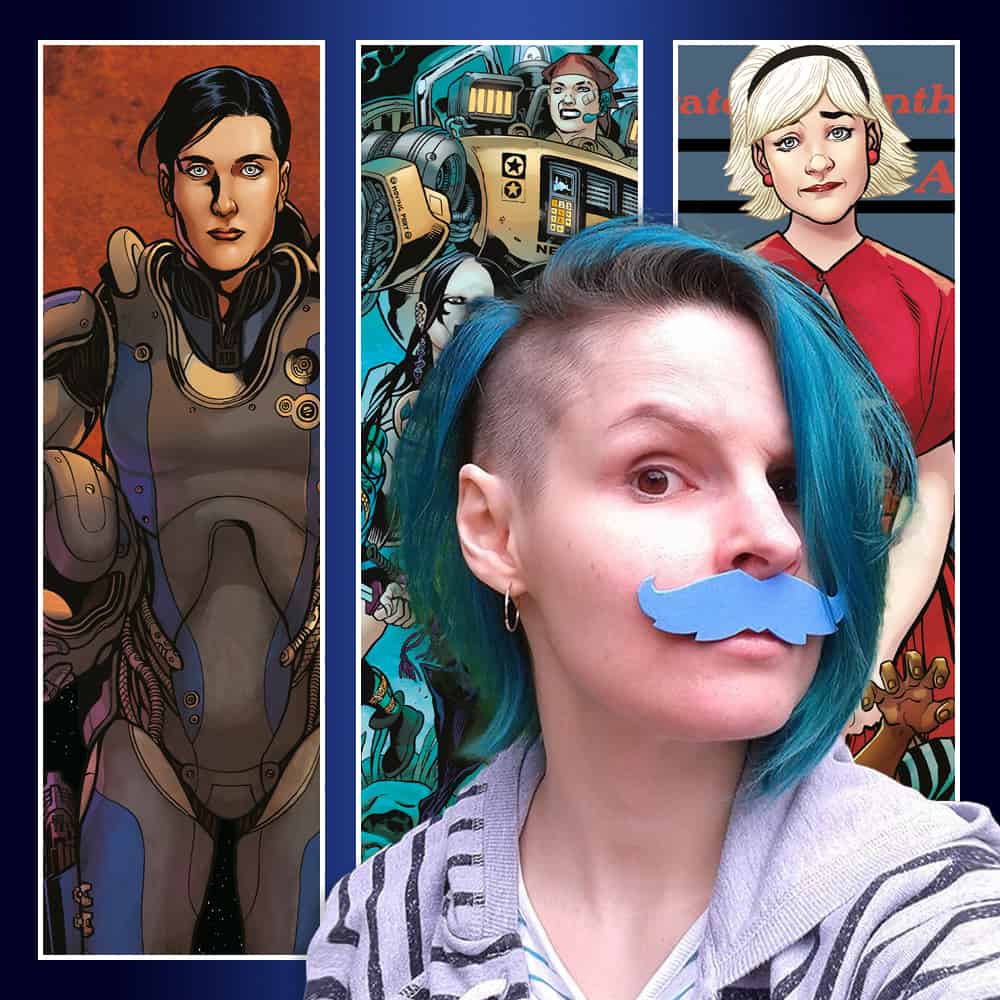 Yel is a non-binary British European artist specialising in comic colours, game graphics and illustration. Despite a BA in Media Arts from Royal Holloway and lukewarm hopes of a career in film, the siren call towards the illustrative arts led to the inevitable in early 2008. Regular attendances of London-based comic conventions soon led to professional opportunities with several Independent publishers; Markosia / Orang Utan Comics on The Interactives, Hero: 9 – 5 Volume 1 & 2, and Super Robot Mayhem for Subversive Comics.
'The Rainbow Wrangler' touch extends to Marvel with Revolutionary War: Warheads, Grindhouse: Doors Open at Midnight for Dark Horse Comics, and FRONTLINES: Requiem for Jet City Comics / Amazon based on the military sci-fi universe by Marko Kloos, Petzi et Le Volcan (art by Thierry Capezzone). Yel has also contributed cover colours for My So Called Secret Identity, Mandy the Monster Hunter for Hellbound Media, and others. Most recently they have worked on covers for Sabrina: The Teenage Witch and Archie for Archie Comics, and Rogue Trooper for 2000AD.
Their graphics are a staple of the long-running Board Game Online for Frostbolt Games.
Still Winter Craft is a freshly launched creative project with their sister, designing fantastical, folk and Gothic artworks for Etsy and print on demand. Yel is enthusiastically sporty, with an interest in archery, in spite of their creaky joints. Loved and owned by several rescue cats.